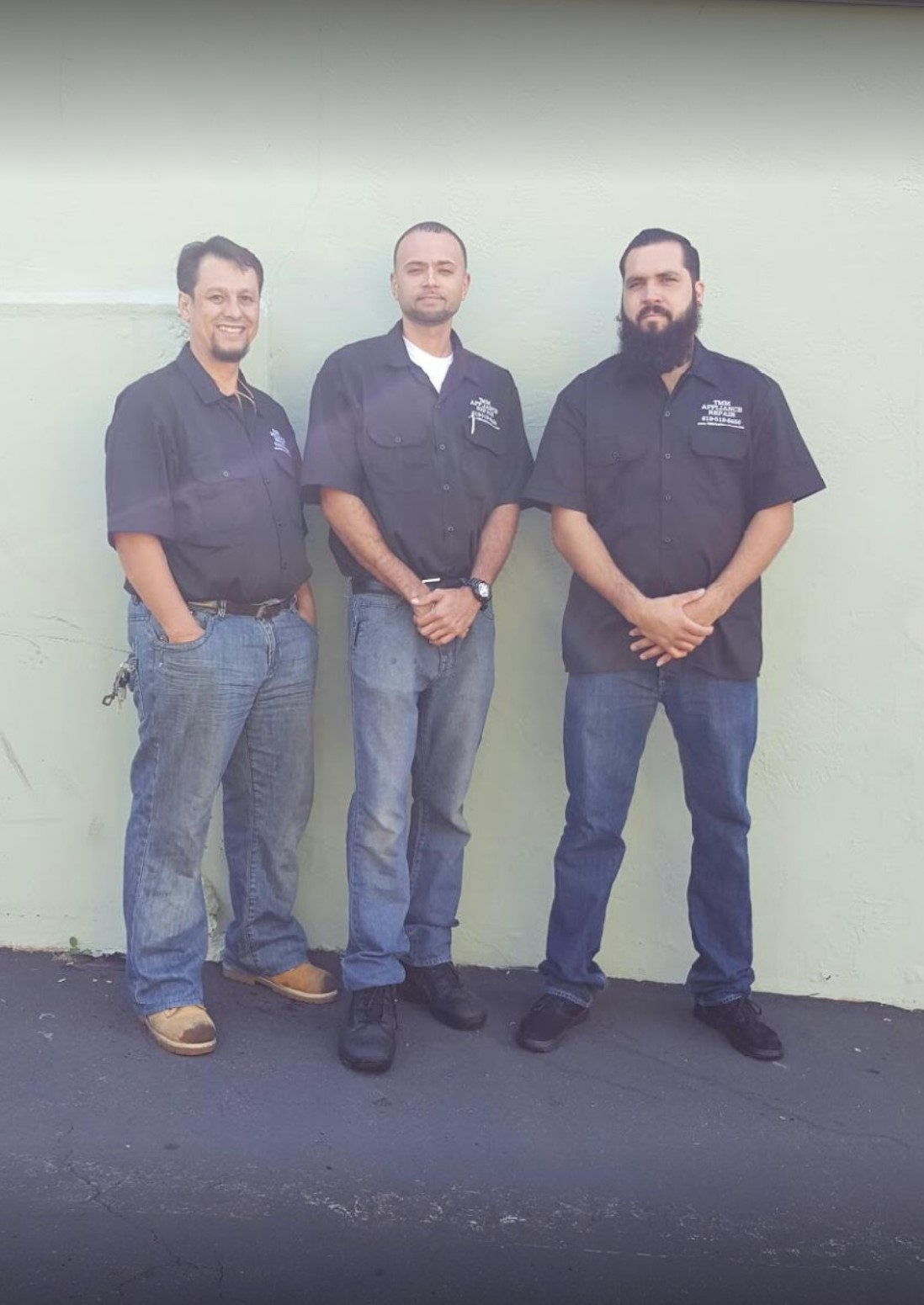 Based out of Hollywood, FL, TMM Appliance Repair is not like any other appliance repair company you're used to.
Our small crew of highly skilled and ethical technicians is able to provide the same caliber of workmanship as larger companies but with a much greater personal touch. And because we have smaller overhead costs, we're able to give you our high-quality appliance repairs at a lower price. Win-win!
To find out if our appliance repair services are right for you, call now! (¡Hablamos español!)
Our Story
Brandon Lucero, owner of TMM Appliance Repair, has been in the appliance repair trade for over a decade. He always had a strong interest in appliances and technical problem-solving since he was a young man, so he got his professional certifications as soon as he could and dove in headfirst. 
In 2012, Lucero established TMM Appliance Repair on a foundation of hard work, professional integrity, and dedication to his customers' best interests.
TMM is an acronym that stands for "The Most Memorable." Our company's mission is to stand out from the pack, do the best work possible, and give customers the VIP treatment they'll always remember. 
Unmatched Appliance Repair Expertise 
Specializing in home appliance repairs for basic, premium, and built-in units, we're your source for the following services:
Refrigerator repair
Oven repair
Stove and range repair
Dryer repair
Washer repair
Garbage disposal repair
We use our 12+ years of firsthand experience to deliver prompt service and even faster results. There's virtually no appliance issue that could stump our skilled technicians.
In addition to our on-the-job experience, we also keep up with continued product training and education. We attend trade shows every year and cultivate partnerships with the industry's top manufacturers so we can deliver the most up-to-date appliance repair service possible. As a result, product recalls and warranty work are no problem for us!
To boost your confidence in our team even further, we're fully licensed, bonded, insured, and certified by the EPA to work with refrigerants. In other words, when you get your appliance fixed by TMM Appliance Repair, you can rest assured that you're in good hands.
Serving Broward and Miami-Dade Counties
TMM Appliance Repair is proud to be a local, family-owned business. We're Hollywood natives, and we travel all across Broward and Miami-Dade counties to take care of our fellow community members in need.
Plus, as a local appliance repair company, we share your values. We honor our veterans, law enforcement, and senior citizens. We value a strong work ethic and have a passion for helping people. 
Call now to get started!