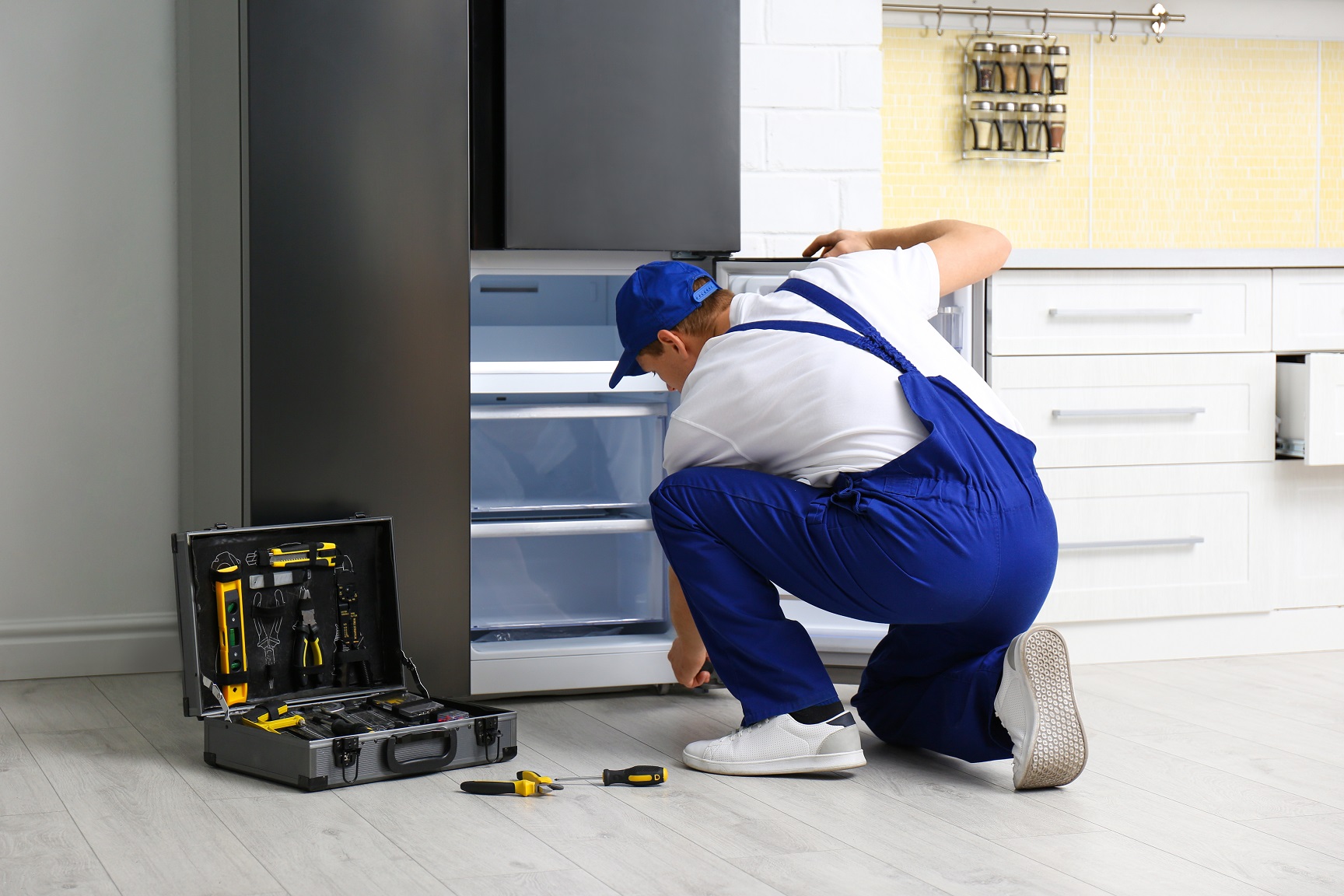 While LG refrigerators are designed to be uniquely stylish, energy-efficient appliances, they're much like other refrigerator models in that they will inevitably require the occasional repair. But when you're in the position of needing an LG refrigerator repair, you don't want to hire just any technician off the street. Instead, you want TMM Appliance Repair. 
Serving homeowners in Hollywood, Ft. Lauderdale, Pompano Beach, and nearby areas of Broward and Miami-Dade counties, we're the team you can rely on for stellar customer service and long-lasting results. Our technicians are trained and experienced in all of the nuances of LG models, which means we'll be able to correctly diagnose your refrigerator problem and implement an effective solution.
Want to find out more about our LG repair service? Call or email us today!
LG Fridge Repair by Trained Specialists
When it comes to LG refrigerator repair, hands-on experience is crucial. However, for some reason it can be difficult to find an appliance repair company with sufficient experience working on LG refrigerators. Thankfully, you've got TMM Appliance Repair.
We have 12+ years of experience providing LG fridge repair to local homeowners in the Hollywood area. On top of that, we take part in continued training and education on products direct from the manufacturer. All of this means you can trust us to deliver expert repairs for even the newest, most advanced LG models on the market.
And that part is crucial—because LG is famous for its innovative line of AI-powered ThinQ products and its professional-grade LG Studio built-in appliances. If you own one of these exclusive models, you definitely want a technician who's thoroughly trained and up to date on smart appliance technology!
So, call TMM Appliance Repair if your LG fridge is:
Not cooling effectively
Not turning on at all
Cooling too much
Cycling on and off too frequently
Making unusual noises
Emitting strange smells
Leaking
Having trouble with the ice maker or water dispenser
Not illuminating the InstaView™ panel
And much more!
Whether you're experiencing a minor issue, such as a thermostat needing to be re-calibrated, or a major cooling deficiency that is leading to food spoilage, TMM Appliance Repair has you covered. Our knowledgeable technicians will carefully troubleshoot your unit and complete your LG refrigerator or freezer repair without a hitch.
Unparalleled Workmanship and Service
When you call on TMM Appliance Repair for LG repair service, you can be confident that you'll get nothing but the best customer service and work ethic from our team. Our extensive experience working with LG refrigerators has taught us everything we need to know about this innovative brand, and we'll use all of our accumulated know-how to your advantage.
Plus, we're fully licensed, bonded, insured, and EPA-certified for refrigeration. That means you can have complete confidence when you turn to our team for LG refrigerator or freezer repair.
To top it all off, we also stand behind our excellent work with a six-month money-back guarantee! No other refrigerator repair company in the Hollywood area does more to earn your trust. Call or email us right away to tell us about your refrigerator issues and book an appointment for LG refrigerator service.