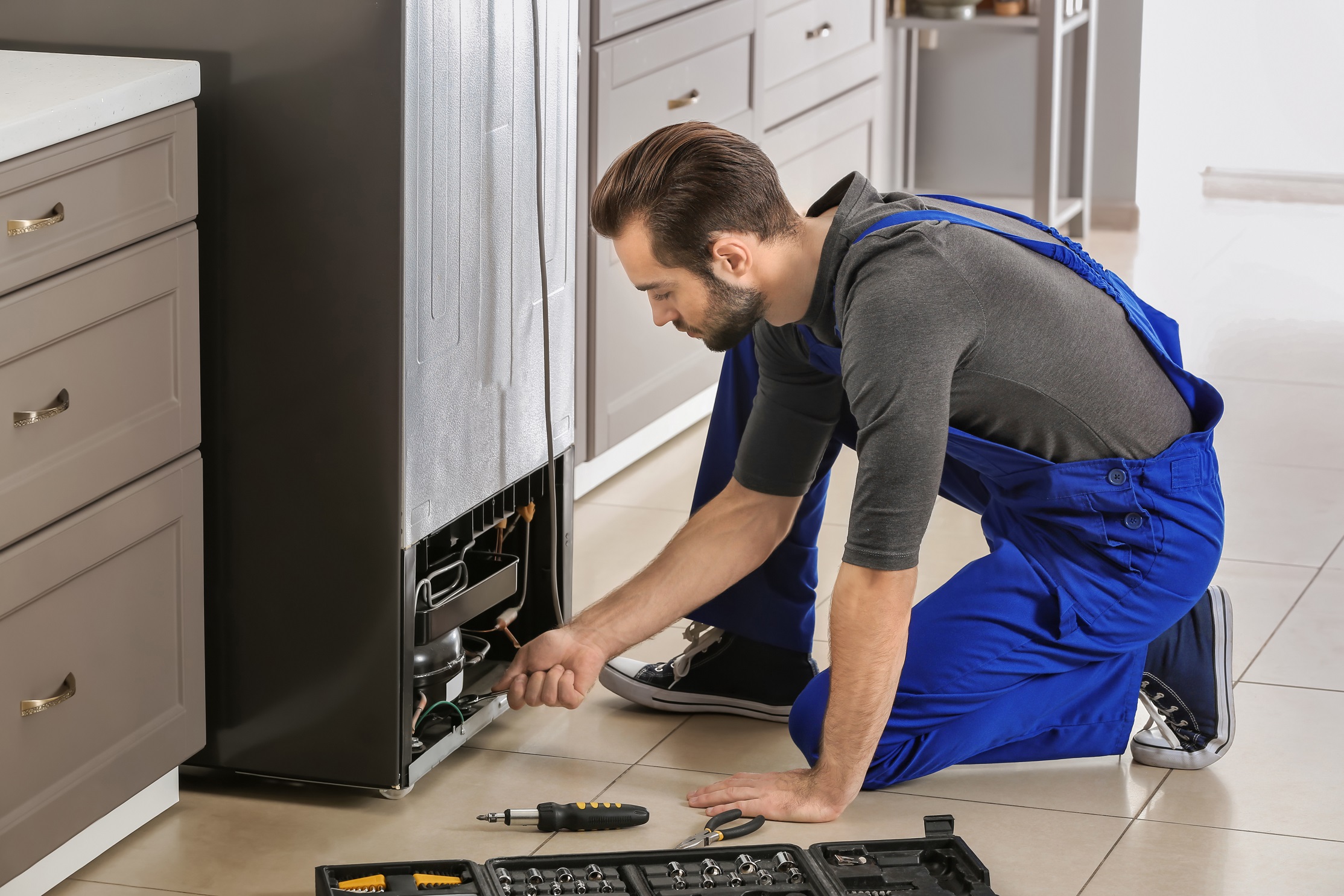 As part of our specialty in top-tier appliances, TMM Appliance Repair is the name to know in Hollywood, FL, for your Samsung refrigerator problems. Whether your fridge door's built-in ice maker is freezing up, the whole unit isn't getting cool enough, or it's leaking water on your kitchen floor, we've got the solution for you.
We're the team of Samsung refrigerator repair technicians you can trust to deliver impeccable workmanship at a fair price. Call our specialists today to get started!
Samsung Refrigerator and Freezer Repair
As an EPA-certified refrigerator repair company, we put safety and quality first. We also have 12+ years of hands-on experience, direct Samsung product knowledge, and extensive manufacturer training.
This means you can count on us for Samsung refrigerator repairs using nothing but professional accuracy and new, original replacement parts. Why settle for just any refrigerator repair service in Broward or Miami-Dade County when our skilled, affordable team is just a phone call away?
Our licensed, bonded, and insured technicians are fully qualified to deal with all sorts of Samsung refrigerator problems, including:
Lack of cooling
Too much cooling
Constant running (instead of cycling on/off)
Inadvertent freezing
Leaking water
Frost accumulation
Clogged drains
Broken ice makers and dispensers
Broken water dispensers
Faulty thermostats
And more!
Refrigerator repairs are nothing to take lightly, especially when they happen to your top-of-the-line appliance. Fortunately, TMM Appliance Repair is only a phone call away for Samsung refrigerator repair that can bring your unit back to life.
And if you have a sleek built-in or Chef Collection model, great! That's our specialty.
Ultimate Convenience for Samsung Models
If you're in need of Samsung refrigerator maintenance in Hollywood, Ft. Lauderdale, Pompano Beach, or surrounding areas, look no further than TMM Appliance Repair. The sooner you contact us, the quicker we can get to your home and put an end to your Samsung refrigerator repair issues.
We're committed to customer satisfaction first and foremost, and we'll go the extra mile to work around your schedule and get to your door ASAP. Plus, to ensure your complete satisfaction, we'll get your Samsung fridge fixed on the first try. And to show you how serious we are, we stand behind our work with a six-month money-back guarantee! 
Ensure you get nothing but the best for your Samsung repair service. Call or email us today!